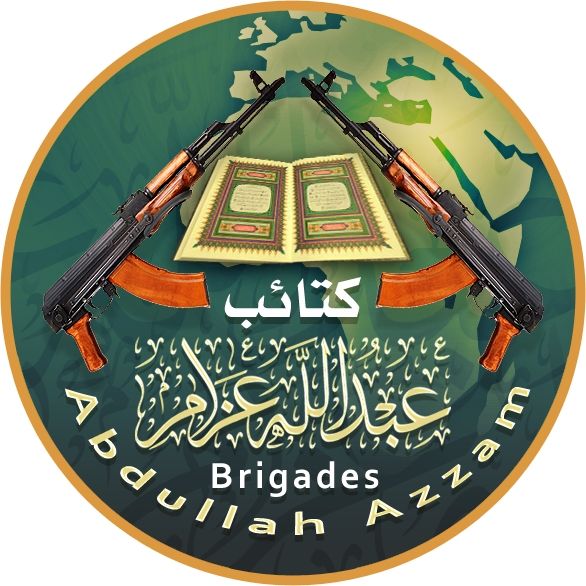 After years of threatening Hezbollah and Iranian interests in Lebanon, and solely claiming responsibility for attacks outside the country, the Brigades of Abdullah Azzam took credit for the November 19, 2013, twin suicide bombings near the Iranian embassy in Beirut.
Since September 2010, the Brigades had released a stream of propaganda vilifying the Iran-Syria-Hezbollah nexus and calling Lebanese Sunni Muslims to mount an uprising. At the onset of the Syrian revolution in March 2011, and for its duration, the group escalated its anti-Iran, anti-Hezbollah rhetoric, giving several warnings to Hezbollah in particular to extricate itself from Syria or face consequences. The Brigades ultimately followed through on its threat, potentially setting up the groundwork for a new jihadi front in Lebanon.
While not officially merged with al-Qaeda, the Brigades is inspired and strongly tied to the organization. Indeed, the group's founders and leaders are among al-Qaeda members wanted by Saudi Arabia for participation in extremist activity abroad, including Majid bin Muhammad al-Majid and Saleh bin Abdullah al-Qara'awi. Moreover, the Brigades had pledged allegiance in 2009 to then-al-Qaeda leader Usama bin Laden, and in its propaganda, has espoused the same global jihadi goals and ideals held by the organization, including the determination to hit Israel and establish an Islamic Caliphate.
History of the Brigades of Abdullah Azzam
Al-Qaeda and jihadists have long desired for establishing a foothold in Lebanon. Al-Qaeda's "2020 Plan," a long-term strategy developed by Saif al-Adel, identified the entire region of the Levant as the staging ground for a jihadi uprising and entering into direct confrontation with Israel. Beyond those goals, creating a base from which to operate in Lebanon would provide the jihadists with an excellent staging ground for attacks against surrounding Arab regimes, as well.
An alleged jihadist group calling itself the "Brigades of the Martyr Abdullah Azzam" had released communiqués between May and October, 2005, claiming credit for attacks in Egypt and Jordan, and pledging to then-al-Qaeda leader Usama bin Laden. Four years later, in July 2009, al-Fajr Media Center, the online distribution network for al-Qaeda and its affiliates, released a video from the Brigades of Abdullah Azzam announcing its presence and showing fighters in its "Ziad al-Jarrah Battalion" preparing rockets to be fired into Israel. While the video, entitled, "Breach of the Forts," focused entirely on military activity, a message posted with the video provided insight into the group and its mission. It portrayed itself as a group invested in global jihad, disavowing nationalist and patriotic leanings, and pledged allegiance to Usama bin Laden. At this time, however, the group threatened only Israel and did not indicate a move to bring its jihad into Lebanon.

Saleh al-Qara'awi
The most in-depth look into the Brigades came in an interview conducted by al-Fajr with a group commander, Saleh bin Abdullah al-Qara'awi (AKA Najm al-Kheir), and released on April 3, 2010. Al-Qara'awi, who is listed among the 85 men wanted by Saudi Arabia for participation in extremist activity abroad, is married to the daughter of slain al-Qaeda official Muhammad Khalil al-Hukaymah. He was reportedly arrested by Saudi authorities after returning to the country for medical treatment following a drone strike in Waziristan in 2012. In the interview, al-Qara'awi indicated that the Brigades is comprised of several battalions including the Ziad al-Jarrah Battalion, and after the group's founding, it fired several rockets into Israel in late-2008. He also acknowledged that Hezbollah is the "biggest obstacle" opposing jihadi work in Lebanon, and the Shi'ite group is a tool of Iran to execute its project in the country and the region.
Military Activities of the Brigades
Since the release of the "Breach of the Forts" video on July 23, 2009, the Brigades claimed only three rocket attacks, each of which targeted Israel:
1. September 11, 2009: Firing two Katyusha rockets from the al-Qalila area of Lebanon into Nahariya.
2. October 27, 2009: Botched attempt to fire five Katyusha rockets from Houla into Kiryat Shemona. One rocket launched abruptly, causing the fighters to flee from the scene before Hezbollah elements could arrive.
3. August 22, 2013: Firing four Grad rockets into Acre and Nahariya.
Outside of these rocket strikes, the Brigades claimed one other attack: a suicide bombing that targeted the Japanese oil tanker M Star in the Strait of Hormuz on July 28, 2010. The group identified the bomber as Ayyub al-Taishan and boasted of his ability to reach his target, stating:
"Our martyrdom-seeker had shaken them very much by reaching his precious target, proving to global infidelity once again that the most tightly sealed doors are opened unto the mujahideen followers of Allah, with Allah's help and grace, and that no security system or intelligence agency can get between them and what they want."
While the Lebanese media reported that the Brigades is responsible for two other attacks - one in Israel and the other in Lebanon - and had plotted to hit Lebanese military barracks, the group denied any connection. First, on June 2, 2011, the Brigades issued a communiqué claiming innocence in the bombing of a UNIFIL logistics convoy along a highway near Sidon, Lebanon, and held Hezbollah culpable. It said in the message:
"We [address] those who are concerned and warn them about the return of Hezbollah and its allies to it old ways of a series of political assassinations in service of the interests of the Syrian regime and to prolong its life, and to blackmail the Lebanese power bases and set the stage after the fall of their ally in Syria [Bashar al-Assad], in the event Allah grants success to the free people of Syria to oust him."
It also denied firing rockets into Israel on November 29, and again charged Hezbollah with responsibility. Regarding the plot against Lebanese military barracks, the Brigades issued a statement o March 16, 2012, denying that one of its cells was uncovered in Northern Lebanon, and claiming that the idea of the alleged plot was concocted by Hezbollah loyalists in order to force a government crackdown on Sunnis.
The Syrian Conflict
Over the past 20 months of the Syrian revolution, the Brigades of Abdullah Azzam issued written statements, and messages delivered by group officials Majid bin Muhammad al-Majid and Sirajuddin Zurayqat condemning Iran and Hezbollah for their involvement in the fighting. Increasingly, they threatened to open a jihadi battlefield in Lebanon should Hezbollah not stop its activity in Syria. Whereas the first message on this subject, issued on April 8, 2011, focused on encouraging support to Syrians and urged Islamist groups to stay away from committing acts of violence and thus enflame the conflict, subsequent messages directly warned Hezbollah about participating and incited Lebanese Sunnis to act. The Brigades also challenged Hezbollah, branding its positions and interests in Lebanon as "legitimate targets" due to its role in Syria.
Chief among this releases is an audio speech from Brigades leader Majid bin Muhammad al-Majid, issued on August 17, 2012. Al-Majid, like Saleh al-Qara'awi, is a Saudi national who was named by Saudi Arabia on the list of 85 men wanted for participation in extremist activity abroad. In the message, al-Majid argued that the support given by Lebanese politicians and Amal and Hezbollah leaders is not in the Shi'ites' interest, for when Assad ultimately falls from power, the Sunnis in Syria will rise and take revenge. Addressing Lebanese Shi'ites, he stated:
"You must realize that Lebanon is a country of few resources, and that it depends first on tourism and then on the support of its expatriate sons. It depends on security, and with the loss of security, Lebanon loses its life and is no longer a country one can live in. Today, by following your leaders in their defense of a regime that will inevitably fall, you are driving yourself towards destruction."

Majid bin Muhammad al-Majid
Several months later, on Jun 15, 2013, the Brigades gave a stern warning to Hezbollah, the "party of Iran," demanding that it stop participating alongside the Bashar al-Assad regime in the Syrian revolution or Lebanese Shi'ites will face attacks by Syrian fighters. The group equated the security of Lebanese Shi'ites with the security of Syrian Sunnis, and said that rocket strikes on Shi'a towns in the Lebanese capital, Beirut, and Beqaa governorate are a message to Hezbollah to cease its actions. Shortly after, al-Majid called for a united effort among Sunnis in Lebanon and Syria to fight Hezbollah, declaring that the Shi'ite group and its interests in Lebanon are "legitimate targets". He stated:
"Therefore, after all of that, we announce that the Iranian Hezbollah and its interests in Lebanon are legitimate targets to us and to the revolutionaries, as a reciprocity and to deter the aggression, in the ways that we see suitable to the stage. While we announce that, we put this responsibility on them completely and we put the consequences on their necks from which they will not be saved until they withdraw all their elements from Syria; otherwise, there is no aggression except against the oppressors.
"What reached your areas of rockets in Beqaa, Hermel, Dahieh and elsewhere were only skirmishes that prove the seriousness of Sunnis in standing up to the aggression against them, and to remind and to warn practically after the warning was verbal, and to let you know that what is coming is worse and more harmful, and that you will not bear the fallout of the intervention of Iran's party in Syria and its aggression against its people."
Sirajuddin Zurayqat, a member of Dar al-Fatwa, the highest Sunni Muslim religious authority in Lebanon, first appeared in a Brigades video released on August 8, 2012, condemning the collusion between Hezbollah and the Lebanese government against Sunnis in the country. Zurayqat argued that Hezbollah is commissioned by Iran to exert influence in Lebanon, and addressed Lebanese Sunnis, pointing out the Shi'ite group's malevolence towards them. He warned:
"My brothers, know that victory is in the hands of Allah the Almighty. We reminded you of some of what we are exposed to in Lebanon. Prepare for the coming days. Prepare for the coming days, because what is coming to the Levant in general will make the patient one confused and turn the hair of the young kids gray."

Sirajuddin Zurayqat
Separate from jihadi forums, Zurayqat also posted about Hezbollah on his Twitter account. He wrot, for example, on February 18, 2013, that Hezbollah is plotting in Bekaa Valley to besiege the Syrian city of al-Qusayr and provide assistance to the Bashar al-Assad regime. In his postings, he claimed Hezbollah, "the killer of Syria's children," will create an incident in a town on the Lebanon-Syria border in order to justify deploying its forces and weapons there. Zurayqat stated:
"So be careful O people of Lebanon, that Hezbollah is dragging all of you into a crushing fight that will destroy fauna and flora and will not benefit the country or the people. Rise O Sunnis, and break the siege around your brothers, and move O our Sheikhs, and deploy O our youth to help our people in Syria and Lebanon."
It was Zurayqat's Twitter account that announced the Brigades' claim of responsibility for the twin suicide bombings in Beirut on November 19, 2013, and gave a threat from the group that similar operations will occur if Hezbollah does not withdraw from Syria, and Brigades' members are released from Lebanese prisoners.
Conclusion
The Brigades' recent history of incitement against Iran and Hezbollah, and the increasingly direct threats against Hezbollah for its participation in the Syrian revolution, culminated in the suicide bomb blasts outside the Iranian embassy in Beirut, killing at least 23 people and wounding more than 140 others. With this attack, the Brigades has openly declared war on Hezbollah, and demonstrated its ability not only to incite Lebanese Sunnis to attack Hezbollah positions and Iranian interests, but to hit them itself. It also imported the Syrian conflict into Lebanon, as something desired by the al-Qaeda-linked group.
Al-Qaeda has long had aspirations for turning Lebanon into a jihadi arena and to use it as a launch pad from which to strike Israel. Ayman al-Zawahiri, for instance, in answering a question about the importance of Lebanon to al-Qaeda in his December 2007 open interview, called the country "a front among the Muslim fronts" and said it will have a "central role" in the future battles with the "Crusaders and Jews". The group views Hezbollah as an obstacle towards its objectives in the country, a point that has been vocalized repeatedly the Brigades, saying that the Shi'ite organization acts as the "border guard" for Israel and a wall for a Sunni jihadi arena.
Now, with the November 19 bombings, the Brigades has potentially dragged Hezbollah, Iran, and more importantly, Lebanon, into a new battlefield.