TheDonald Forum Members Call for Execution of Nancy Pelosi and Other Political Figures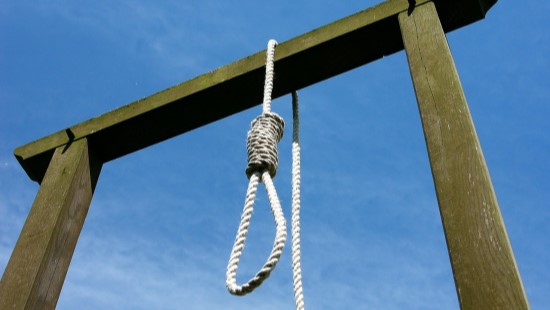 Members of the pro-Trump far-right forum TheDonald discussed arresting and executing the Speaker of the House as well as other national political leaders.
In a thread posted on January 10, 2020, on the pro-Trump far-right forum TheDonald several users condemned Nancy Pelosi and "any who supported her."
The post was titled "NANCY ACTUAL SEDITION AND TREASON" and evoked a number of violent responses "She should be arrested. Wtf? Why is there no justice?" wrote one commenter. Another user responding to the thread title stated, "Yep. Been saying that. And by extension any who supported her are also guilty. That's the highest crime in the nation, above even murder."
While some commenters suggested Pelosi should be "in prison right now for her treason," others called for her outright execution: "Hang her high. Shit, hang her low! As long as she's hangin' I don't give a fuck."
Endorsing calls for execution, the user "StadiumHopper" posted the following comment:
If charged, it would be by a military court of justice. Trials are swift, discovery nearly unruled (laptop) and convictions almost certain. Punishment is death by hanging or firing squad. She should be afraid. Who would stop MP's from arresting her if they came to her chamber? DC police? I don't think so!