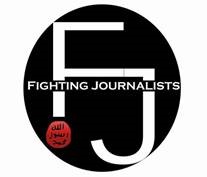 A pro-al-Qaeda (AQ) media group run by Westerners in Syria reposted a message that it was "urgently" looking for help with media work.
The message was forwarded by the Telegram channel of "Fighting Journalists" after the channel originally posted it on July 3. The message stated in part:
We are urgently looking for brothers who can help with:
- Translation
- Editing magazines (layout/text)
- Drawing
- Newspaper
- Photoshop
The post instructed willing media workers to contact the private Telegram account of "Saddiq Muhajir," appearing to be that of Fighting Journalists' spokesman.
The Fighting Journalists channel was removed from Telegram less than a day later.