Western Jihadists
SITE's Western Jihadists service provides vital information about the process by which online recruitment takes place in western countries, including location, motivation, demographics, and information about well-known jihadi recruiters.
The service includes summaries and analyses of significant discussions and information found on selected Western-oriented jihadi forums and social media platforms. The service regularly covers threats and incitements, as well as conversations and artifacts revealing recruitment appeals, migration methods, and other important information not typically included in official jihadist communications. The full spectrum of jihadi and terrorist groups operating in western countries are covered, including: ISIS, AQ, along with their affiliated western groups and media outlets in Syria, Iraq and other locations. (e.g.: AlRisalah Media, GIMF, Furat Media)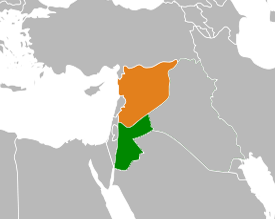 Users on a Telegram French-language jihadist chat group discussed potential migration routes to Raqqa, Syria, suggesting traveling via Jordan.