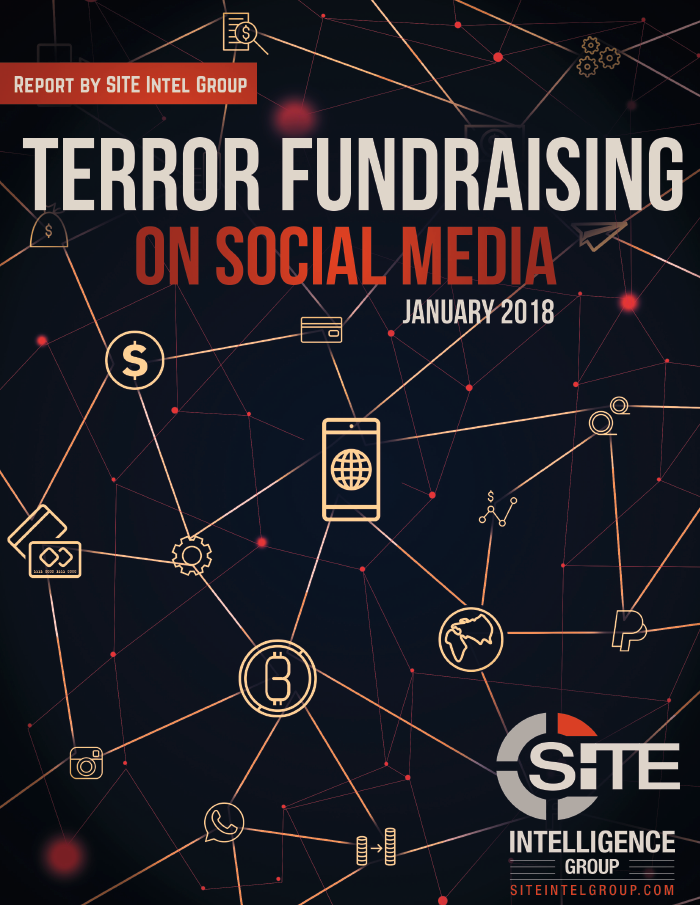 Facing factional rifts and territorial losses in 2017, terrorist groups such as ISIS and al-Qaeda are seeking alternative sources of income, and have more actively turned to social media and online forums to finance operations.
Increasingly, groups are turning their attention to financing mechanisms such as Bitcoin and crowdfunding to preserve anonymity and quickly raise funds from across the globe.
SITE's special report on Terror Fundraising on Social Media identifies these recent campaigns by terror-affiliated groups to raise funds, and analyzes methods by which online forums are exploited, both through traditional mechanisms (wire transfer and cash couriers), as well as digital venues, such as electronic payments, crowdfunding, and virtual currencies.
For access to this service, please contact [email protected] SPECIAL OFFER: Subscribe before February 16, 2018, to receive a special rate to our Terrorism & Finance service.