Jihadist News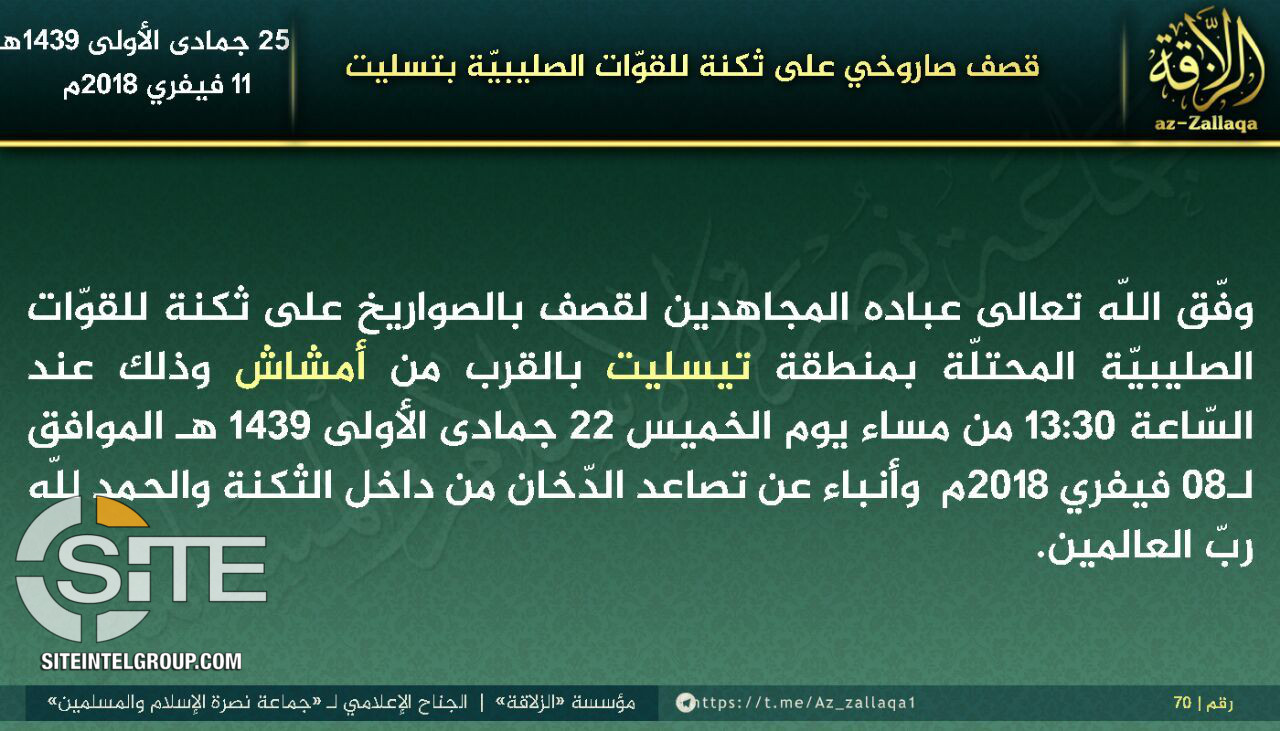 Nusrat al-Islam wal Muslimeen (NIM), the Mali-based branch of al-Qaeda (AQ), claimed a rocket strike on MINUSMA barracks in Tessalit.
If you cannot access this material, the content is not included in your subscription.
Please email [email protected] or call 1-800-680-2326 in order to add this service to your account.