REQUEST ACCESS
VIEW SERVICE
SITE Intelligence Group Launches "Bioterrorism and Public Health" Service to Support Healthcare Efforts amid Global Threats
As the COVID-19 pandemic exposes the degree of devastation a biological agent can bring to the modern world, SITE Intelligence Group—a world leader in counterterrorism intelligence—has launched a unique service focused on the increasing terrorist threats to medical facilities, the general public, and essential infrastructures across the globe: Bioterrorism and Public Health
The COVID-19 pandemic is reshaping the ways jihadi, far-right, and other terrorist communities seek to carry out attacks. Healthcare facilities, the food industry, and other civilian entities—have now become new targets of large terrorist groups, both domestically and internationally.
This crisis has brought forth reports of food contamination by infected individuals, deliberate exposure of law enforcement and healthcare personnel, and attacks against religious and educational institutions in the past few weeks. Far-right extremists have even used lists of allegedly hacked email credentials from entities like the World Health Organization (WHO), Centers for Disease Control and Prevention (CDC), and National Institutes of Health (NIH) to launch harassment campaigns against their personnel.
For nearly 20 years, SITE Intelligence Group has been a world leader in discovery and analysis of global terrorism threats, facilitating countermeasures to major attacks by being the first to detect them and inform defense and law enforcement organizations. Thus, to help stake-holding institutions better prepare for the new threats emerging from this pandemic, we have assembled a dedicated team of medical and counterterrorism experts to launch this new Bioterrorism and Public Health service.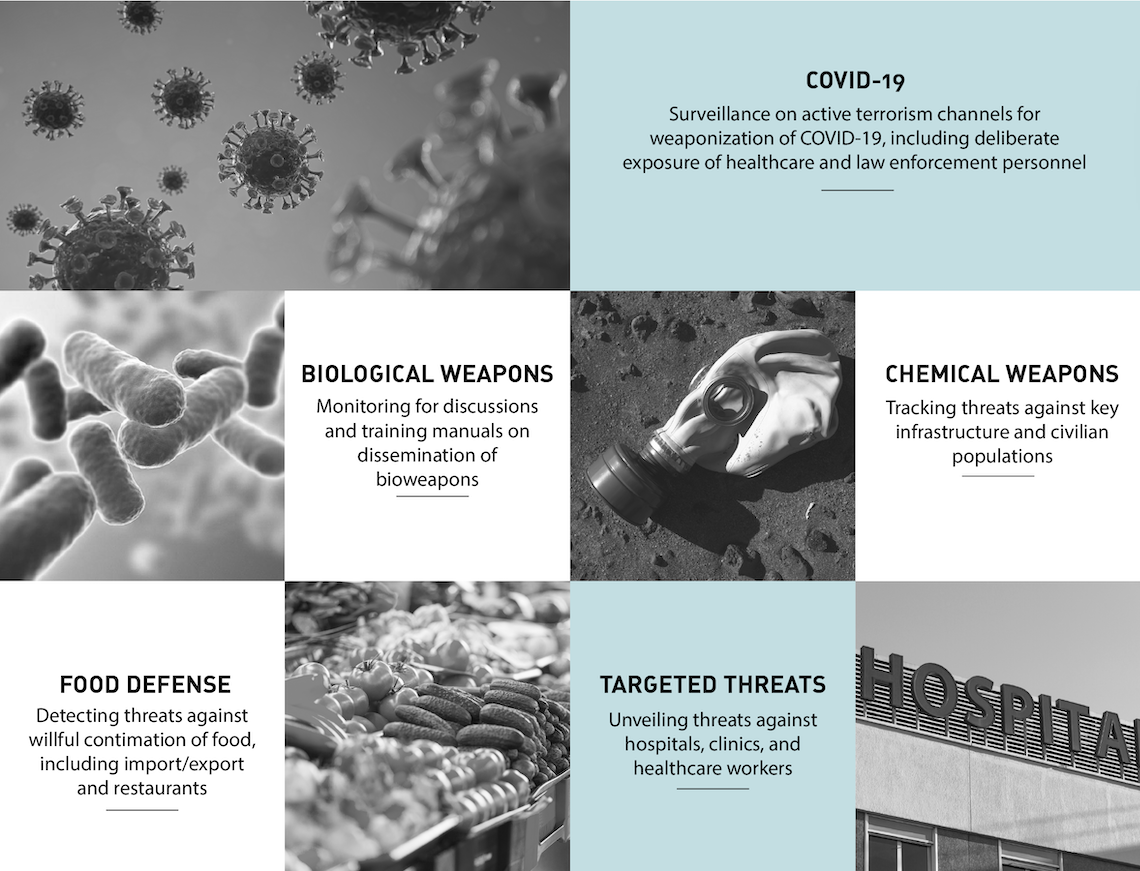 Given the enormous stakes in monitoring extremist activity today, SITE is now offering free Bioterrorism and Public Health service until May 31 to the health sector, law enforcement, religious organizations, and other impacted institutions.
Applicable parties can request access to this free subscription or other details about the service.
To learn more about SITE, click here.