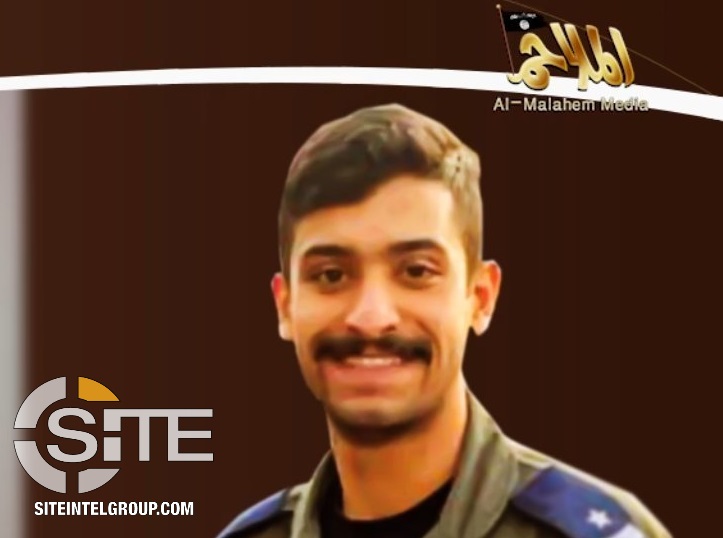 The high-ranking al-Qaeda in the Arabian Peninsula (AQAP) operative targeted in a May 2020 airstrike in Yemen has been identified as Abdullah al-Maliki, who acted as a point of contact for the December 2019 Pensacola Naval Air Base shooter Muhammad al-Shamrani, a Saudi Arabian.
In a joint press conference between Attorney General William Barr and FBI Director Christopher Wray on May 18, 2020, both described how investigators gained access to Shamrani's phones to identify Maliki, who worked within AQAP's media operations, among other roles. While speaking to the "invaluable" information obtained from Shamrani's phones, Barr confirmed, "A counterterrorism operation targeting AQAP operative Abdullah al-Maliki, one of al-Shamrani's overseas associates, was recently conducted in Yemen."
Five days prior to the press conference, on May 13, reports emerged that a US drone strike killed a top AQAP official described as active with the group's al-Malahem Media Foundation, as SITE Executive Director Rita Katz described in a series of tweets.
Several developments suggest Maliki's importance within AQAP's media distribution. In the May 18 press conference, Wray stated Maliki "issued AQAP's claim of responsibility for the [Pensacola] attack." AQAP claimed responsibility for the attack via a video released on February 2, 2020, which was published by an official AQAP media channel by the name "Abdullah al-Mujahid."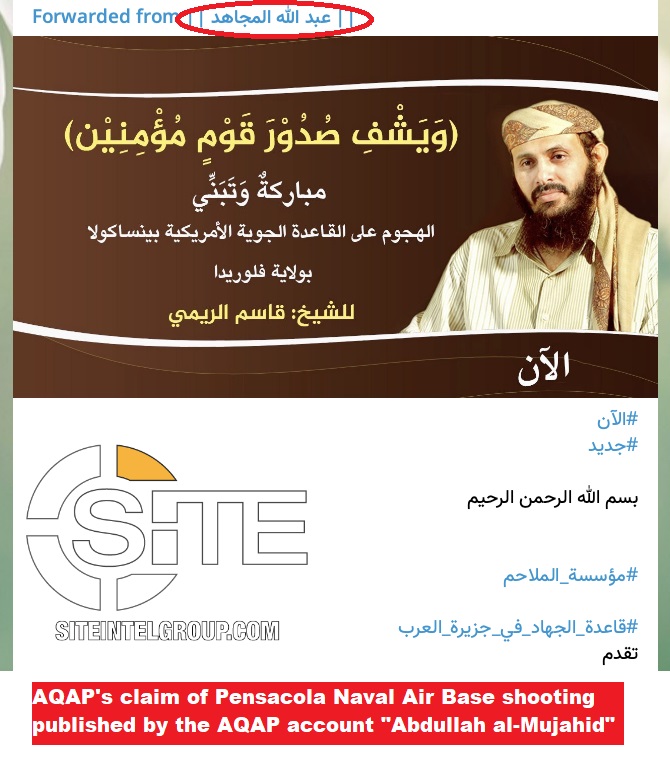 More, as Katz noted follow up tweets, the death of Maliki coincided with a disruption in AQAP propaganda distribution. The same day Maliki was reportedly killed, the online distribution of AQAP's ongoing Ramadan lecture series by new leader Khalid Batarfi abruptly stopped and has yet to resume.
Katz added, "Qassim al-Rimi's death was a major blow to AQAP, but Maliki's role was not less important. His influence within AQAP evidently spanned from media distribution to attack coordination, and the effects of his death have already begun to speak for themselves."
Click here or on the link below to view Katz' ongoing commentary on these new developments: