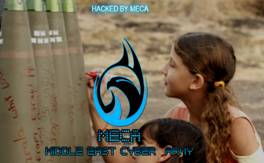 As part of "Operation Israel 2015," a hacking group by the name of "Middle East Cyber Army" has claimed to have targeted hundreds of Israeli websites with defacement attacks, and released over 200 email addresses and passwords of alleged Israeli accounts, and 70,000 purported Israeli router login credentials.
If you cannot access this material, the content is not included in your subscription.
Please email [email protected] or call 1-800-680-2326 in order to add this service to your account.