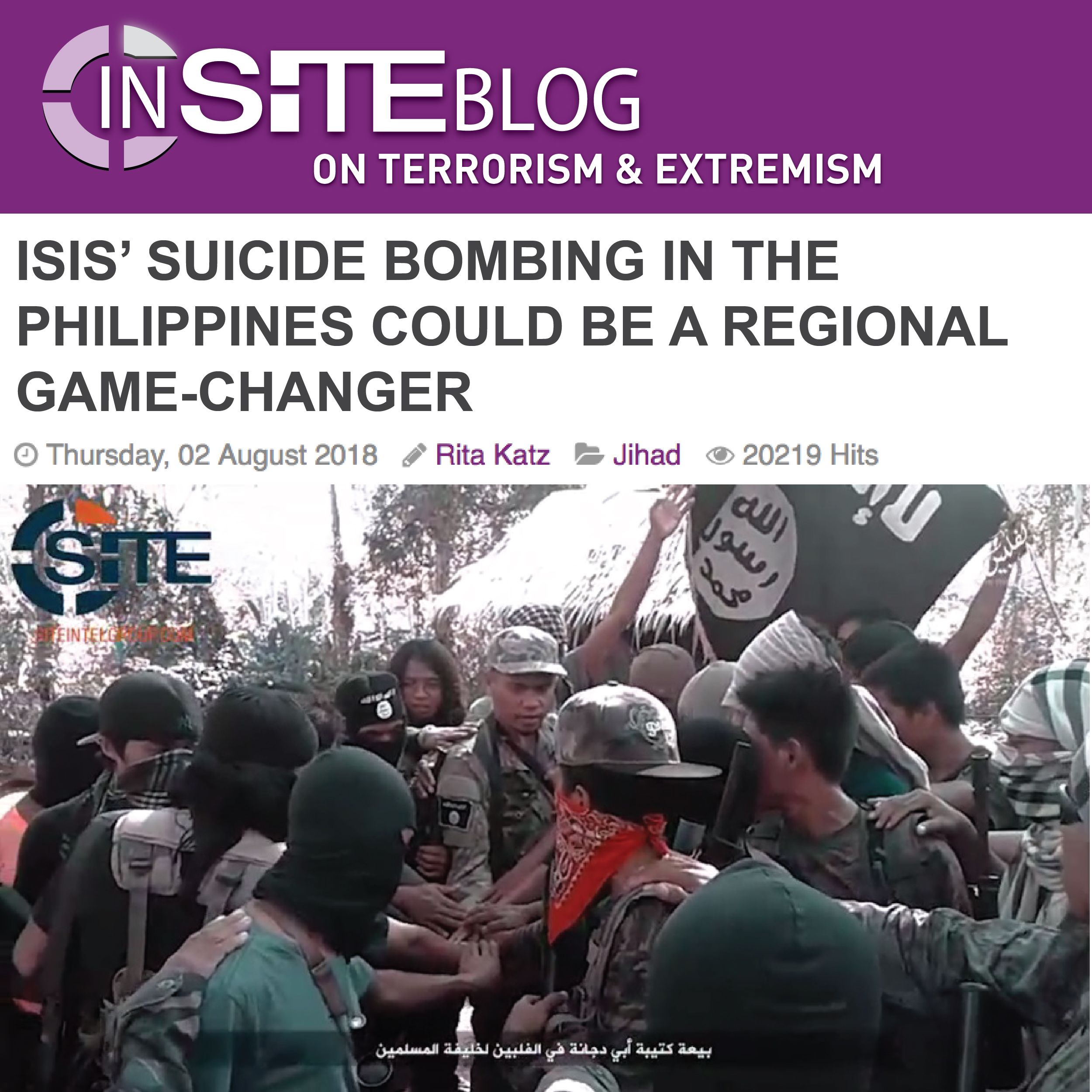 During the last year, the Islamic State's (ISIS) presence in the Philippines has fallen into the emerging narrative of the group's defeat.
Filipino forces ended ISIS' months-long siege on the city of Marawi in October of 2017, just three months after the group's loss of Mosul and roughly a week after its loss of Raqqah. From here, the comforting narrative sold itself: the mess of ISIS in the Philippines, like in other countries, was finally being cleaned up.
But perhaps not.
On Tuesday, July 31, ISIS' East Asia Division announced that a militant "Abu Kathir al-Maghribi [the Moroccan]" carried out a suicide operation on a Philippine army post in Lamitan city on the island of Basilan. The operation, which ISIS reported to have killed 15 (news outlets have reported 11), shows that ISIS is anything but defeated in the region. Rather, it appears to be expanding its aims and capabilities there.
(Click here to continue reading on the inSITE Blog.)